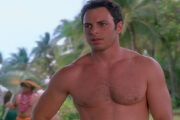 Donnie is the eldest child in the Stevens family, but he is not exactly the smartest. He can be an airhead at times, and even watches a video entitled 'How to look and talk smart' in the episode Broadcast Blues. He is the favourite of Coach Tugnut, who always tells the 'Donnie Stevens story' to the newcoming batch in order to motivate them. As a big brother, he is protective of Louis and even helps him at times of need
Ad blocker interference detected!
Wikia is a free-to-use site that makes money from advertising. We have a modified experience for viewers using ad blockers

Wikia is not accessible if you've made further modifications. Remove the custom ad blocker rule(s) and the page will load as expected.